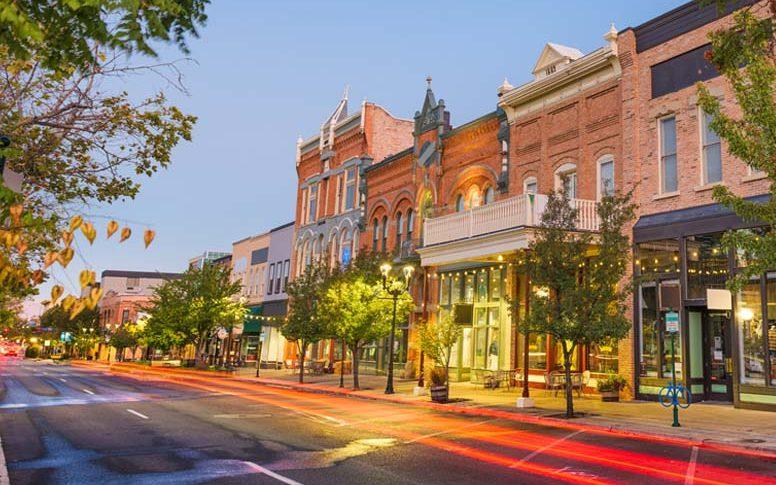 Transportation from Salt Lake City International Airport
After landing at Salt Lake City Airport, there are many different ways to make the trip to the Provo Marriott Hotel.
Car Rental
Most major car rental agencies are available at Salt Lake City International Airport (SLC).
Private Shuttle
It is approximately a one-hour drive from the SLC Airport to Provo. We strongly encourage you to make shuttle reservations in advance to avoid waiting at the airport. If you choose to make arrangements on arrival, the shuttle service counters are located near the baggage claim area.
Express Shuttle
800-397-0773
801-375-5533
Visit https://expressshuttleutah.com
Public Transit
· Sunday service is not available for FrontRunner train.
Utah Transit Authority (UTA) has transit options from SLC Airport to Provo Marriott Hotel.
· FrontRunner train tickets include TRAX and bus service for two hours.
Purchase a ticket at the station kiosk for FrontRunner (North Temple to Provo).
Take TRAX (light rail) Green Line to (West Valley City).
Exit TRAX at Guadelupe/North Temple station.
Descend from the TRAX platform down to the FrontRunner (commuter rail) platform.
Take FrontRunner south to Provo (end of the line).
Take Bus 834 (Riverwoods – Provo Station) which runs up Freedom Boulevard past the Provo Marriott.
Get off on Freedom Blvd/ 100 N (SB) (Stop ID: 801246)
*The Frontrunner service times vary hourly. Times for each stop are posted and updated often. You can verify for yourself here depending travel and arrival times.*
Transportation from Provo Municipal Airport
Provo Municipal Airport (PVU) is also an option for some visitors.
· Hertz and Enterprise offer car rentals at the Provo airport.
· You can use ride-sharing services, taxis, or any car rental agency willing to pick you up.
· Utah Transit Authority (UTA) has transit options from Provo Airport to Provo Marriott Hotel.
Take Bus 833 (Airport – Provo Station)
Get off on Center St @ 548 W (Stop ID: 830179)
On-Campus Parking
Visitor lots are available during regular business hours. https://map.byu.edu/